The complete simulation environment to empower your cyber skills!
The combination of our Hybrid Cyber Range and our Cyber instructors allows you to train your teams with content and scenarios tailored to the maturity level of the learners.
+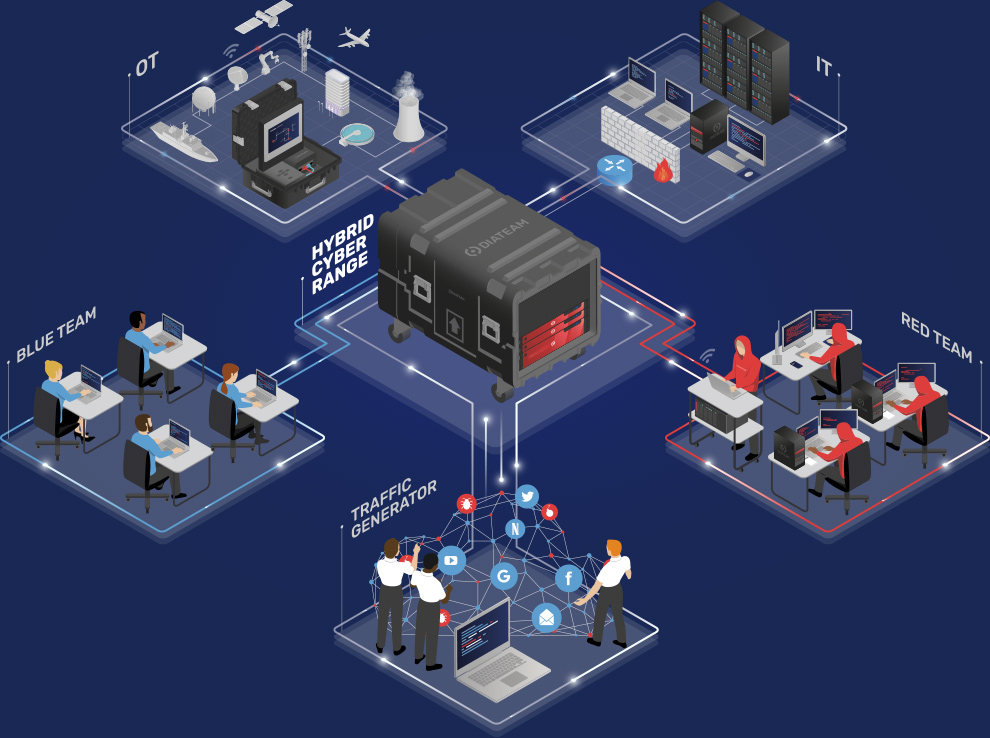 Hands-on Cyber Security for a multitude of needs
MAINTENANCE IN SAFE CONDITIONS
Thanks to our expertise, your organization can benefit from the best conditions to
Train operational teams
Conduct Cyber Crisis simulation for all your teams (SOC, CSIRT, Board, Communication,…)
Mimic Advanced Persistence Threat
Prototype, benchmark, compare software and hardware
Improve security and patch management
Test and recruit candidates
Train your learners in the operational realities of cyber security career
DIATEAM mobilizes its engineers to deliver services of expertise
Articles, Events we participate to,  job & internship Offers etc.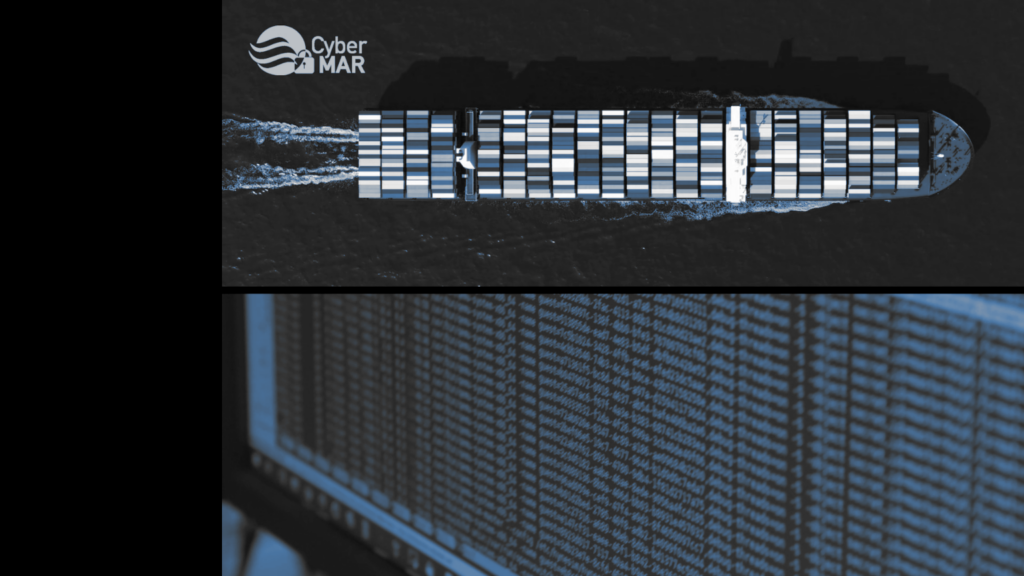 On Friday 14th October 2022 takes place the second ENISA Maritime Cybersecurity Conference. On this occasion, DIATEAM -…
A lesson seems clear.
Wargaming, in terms of extensive tactical simulators, is no longer a luxury.
It is an essential element of combat team training.

Admiral Thomas Hayward, 1990

Cyber Range
It's a real privilege for Thales to contribute to raise the global level of Cyber awareness of IT and cyber workforces in Oman with DIATEAM, a partner of choice for developing and providing valuable Cyber Range platforms and contents.

Pierre JEANNE, Vice President, Cybersecurity Technologies and Solutions at Thales
The Oman Public Authority's Advanced Cyber Academy is teaching national cadres how to protect & defend networks against Cyber Attacks using Thales Cyber Range, a platform developed and powered by our partner DIATEAM

Thales

Cyber Security Department
I truly recommend DIATEAM if you want to test/diagnosis your cyberattack resilience or even just to train your teams.

Steven Le Roux

OVH