CYBER TRAINING & EXERCISES
Hands-On training for any level
COMPETENT LEVEL
INTRODUCTION TO CYBERSECURITY​
This course will introduce you to network security and information system security using virtual infrastructures for attack/defense scenarios.
3 days
50% Practice
5 to 10
SYLLABUS
COMPETENT LEVEL
OSINT FUNDAMENTALS
This course helps you to get knowledge of open source investigation methodology and techniques to navigate information & obtain intelligence.​
 4 days
40% Practice
5 to 10
SYLLABUS
lien vers contact
COMPETENT/PROFICIENT LEVEL
INITIAL OPERATOR PLATFORM TRAINING
This course will train both users and administrators to use the cyber range and to learn more about both its basic and advanced features.
 3 days
80% Practice
Up to 8 / Module
SYLLABUS
Hands-on Cyber Training  is definitely the key to ensuring that your operators remain in safe operating conditions. Our team accompanies you to develop the skills of your operators and this, regularly.
« I hear and I forget, I see and I remember, I do and I understand »
Confucius (551–479 BC)
Check Our Training Catalog
You need players and different teams to lead valuable cyber training and exercises.
DIATEAM deploys two types of Cyber Range Training & Exercises :
Common trainees' expectations :
Experiencing real-world threats in a safe environment
Learning how to recognize and handle threats
Team building & Process validation
SI VIS PACEM PARA CYBER BELLUM
Train your operational teams within hyper realistic scenarios.
A Good cyber training results in the capacity of each team to play its part.
Check Our Training Catalog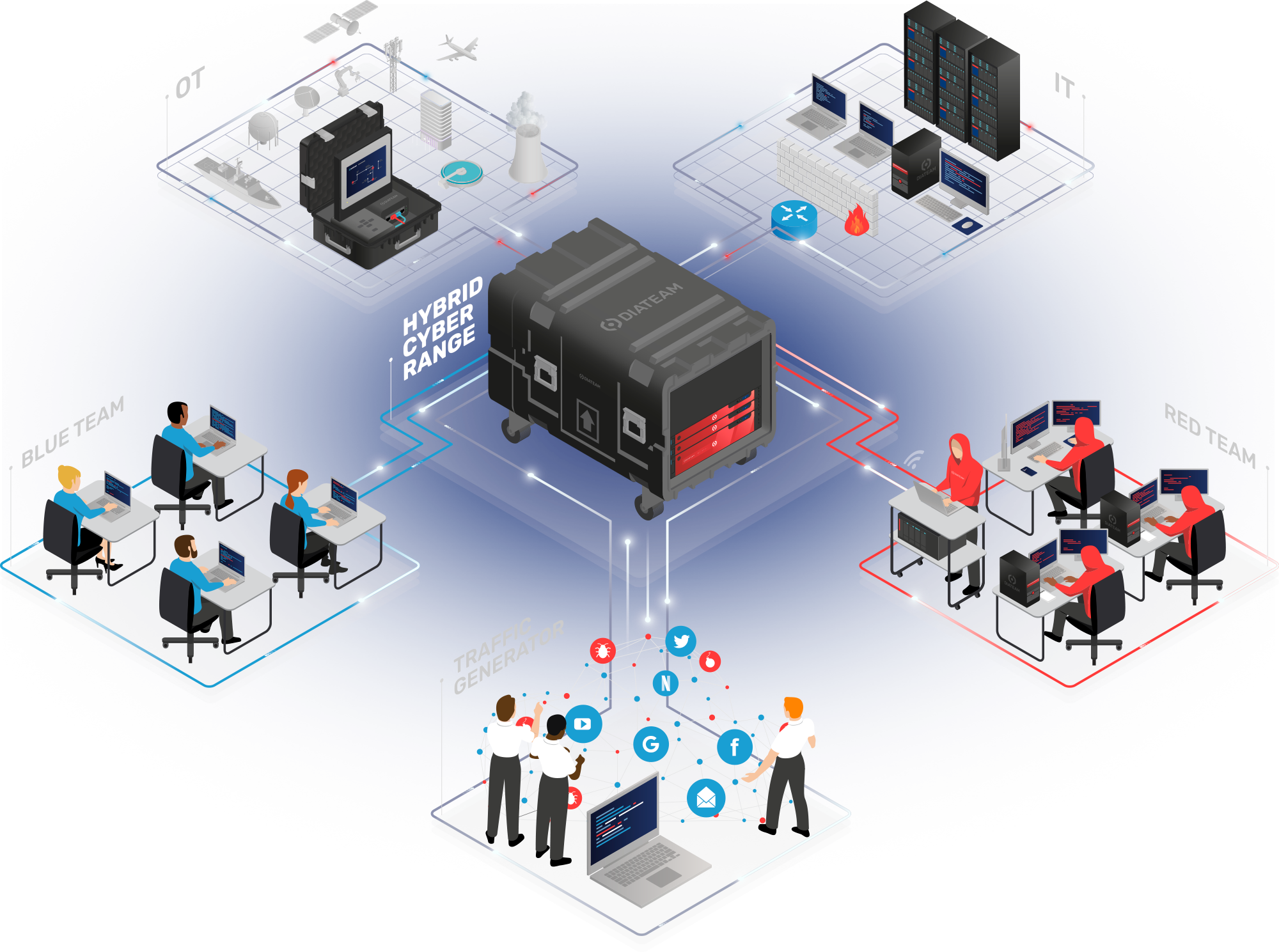 OT (aka Operational Technology) refers to an infrastructure composed of hardware or software bricks that detects or operates through direct monitoring and/or control of changes on systems, industrial automation within an organization's supply chain.
IT (aka Information Technologies) covers all the digital tools used to process information, including software, hardware, communication technologies, etc.
The task of the Blue Team is to defend. Through the Cyber Range, members of a Blue Team are trained to detect, respond to, and mitigate Red Team attacks. Blue Team members must stop malicious activity by mitigating potential vulnerabilities and their impacts. The technical and organizational capabilities of the Blue Team strongly influence the conduct of an exercise.
Traffic generation is the responsibility of the White Team in charge of designing and building the scenario used for the exercises. It is essential for the White Team to ensure that the exercise is conducted in accordance with the scenario's objectives.
The RED TEAM is often composed of a small number of experts whose mission is to attack or compromise the simulated and/or virtualized system, organization or infrastructure. They must be well aware of the so-called TTP (Tactics, Techniques & Procedures) used by attackers in real life.
A team of operators is responsible for the supervision of the entire Cyber Range. It is in charge of the session follow-up.
Check Our Training Catalog
Defining the role of each cell
Serious Game + Table Top
Technical operational Exercise – Blue Team VS Red Team –
>> Full Stack Exercise mixing  operational & decision-making cells
Contact Us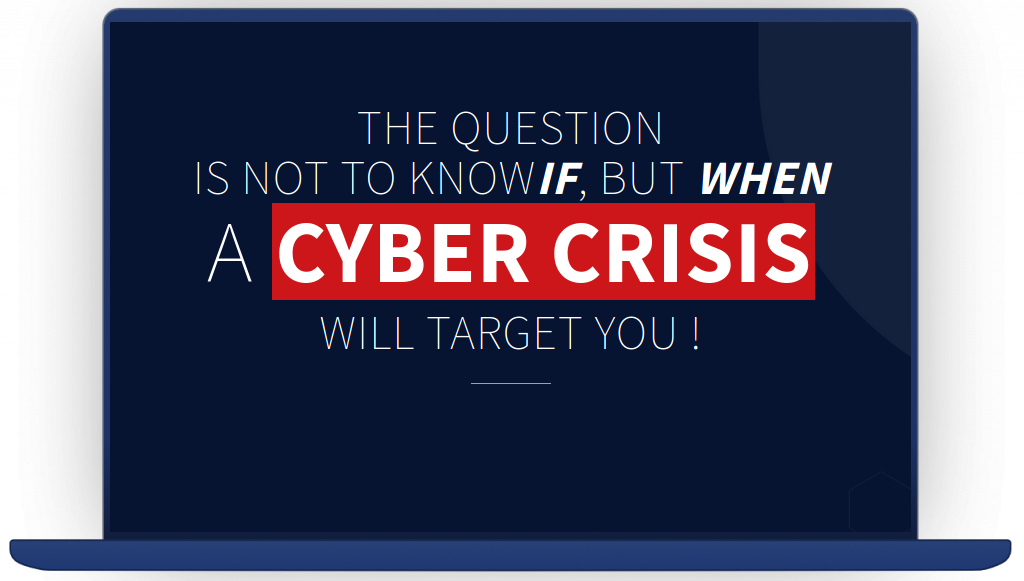 A lesson seems clear.
Wargaming, in terms of extensive tactical simulators, is no longer a luxury.
It is an essential element of combat team training.

Admiral Thomas Hayward, 1990

Cyber Range
It's a real privilege for Thales to contribute to raise the global level of Cyber awareness of IT and cyber workforces in Oman with DIATEAM, a partner of choice for developing and providing valuable Cyber Range platforms and contents.

Pierre JEANNE, Vice President, Cybersecurity Technologies and Solutions at Thales
The Oman Public Authority's Advanced Cyber Academy is teaching national cadres how to protect & defend networks against Cyber Attacks using Thales Cyber Range, a platform developed and powered by our partner DIATEAM

Thales

Cyber Security Department
I truly recommend DIATEAM if you want to test/diagnosis your cyberattack resilience or even just to train your teams.

Steven Le Roux

OVH