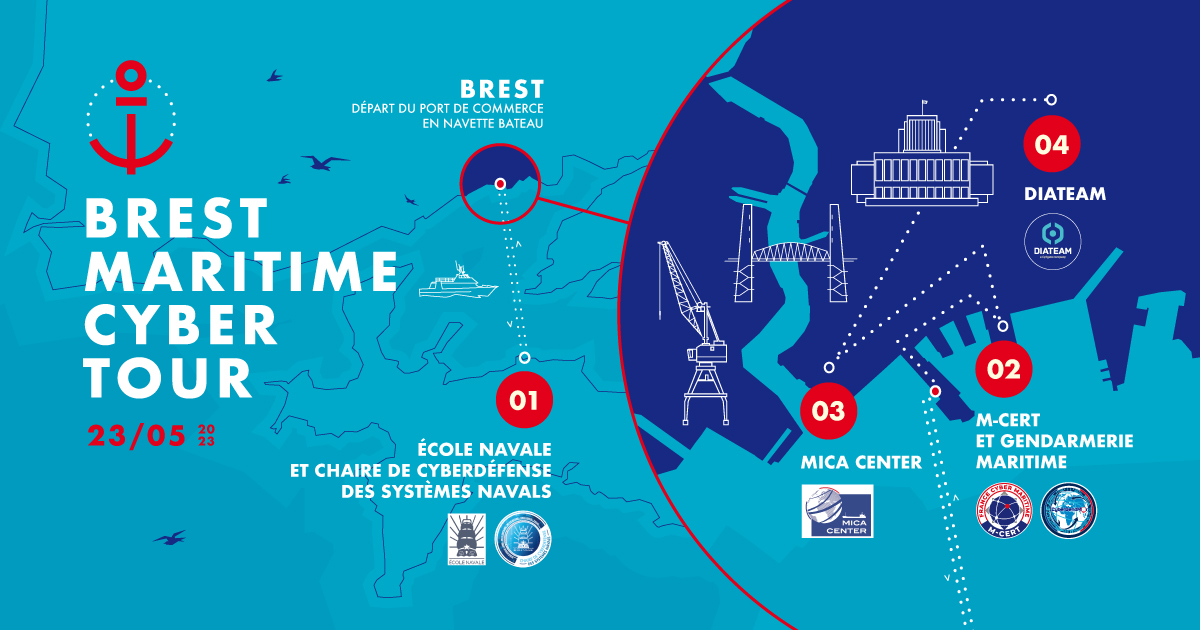 On Tuesday, May 23rd, DIATEAM will be one stop in the "Brest Maritime Cyber Tour", organized by France Cyber Maritime, which will allow participants to visit four local maritime cybersecurity infrastructures. This event takes place prior to the 2023 European Maritime Day, organized by the European Commission and hosted by Brest Métropole on May 24th & 25th.
This tour will offer the opportunity to discover our SME, and especially our hybrid cyber range platform dedicated to maritime and port cybersecurity.
Click here to learn more about the event.
Click here to register for "Brest Maritime Cyber Tour" (before May 10th – max. 10 participants).